Official manufactures of Bosun:
Our core product is the Bosun® brand, we are the leading supplier of Park Home and Holiday Home Ancillaries in the UK.
Free Consulting
Do you need advice on any of our products feel free to get in touch with SAB International.
Award winning Bosun®
We are the official Bosun® manufacturers
BOSUN expansion continues across the Americas
30 Creative Resume Designs Able to Land a New Job http://cot.ag/qYTGGQ You never know when you might need this ;) Designs Able to Land stop!
15 Stunning Illustrations by Niklas Lundberg http://bit.ly/pFixAD
How to Fix: Extra contraction marks error in new WordPress posts.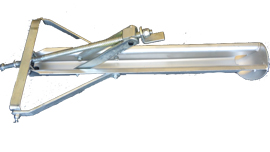 Bosun® is SAB International core product aimed at the static home market. The Bosun® range is not only agile and robust but comes with a manufacturers warranty of 10 years. Bosun® is the market leader and trusted accessory for Park Homes and Holiday Homes Ancillaries in the UK.
Client Testimonials:
"Our relationship with SAB International continues to grow, thank you to their Bosun range we can guarantee our clients quality."